The cars without license they are little by little more abundant in Spain and are often seen in towns and cities. In 2021, 2,992 units were registered, 45% more than in 2020, according to data from the GANVAM vendor association. What does it take to drive them?
Cars without a license: maximum speed
These vehicles also receive the name of minicars or microcars, and they are actually light quads. The vehicle regulations protects them under the L6e homologation, but they are known as cars without a license because you don't need the driving license B to get behind the wheel of one of them.
Is about four wheelers with a maximum weight of 350 kilos, a power equal to or less than 4 kW (5.4 CV) and a speed limited to 45 km/h.
Requirements to drive a quad
It is not necessary to obtain a driver's license to get behind the wheel of a minicar, but the AM class permit. It is the same that enables you to drive mopeds.
And, just like these two-wheelers, cars without a license can be used from the age of 15 on urban and interurban roads (except highways and motorways).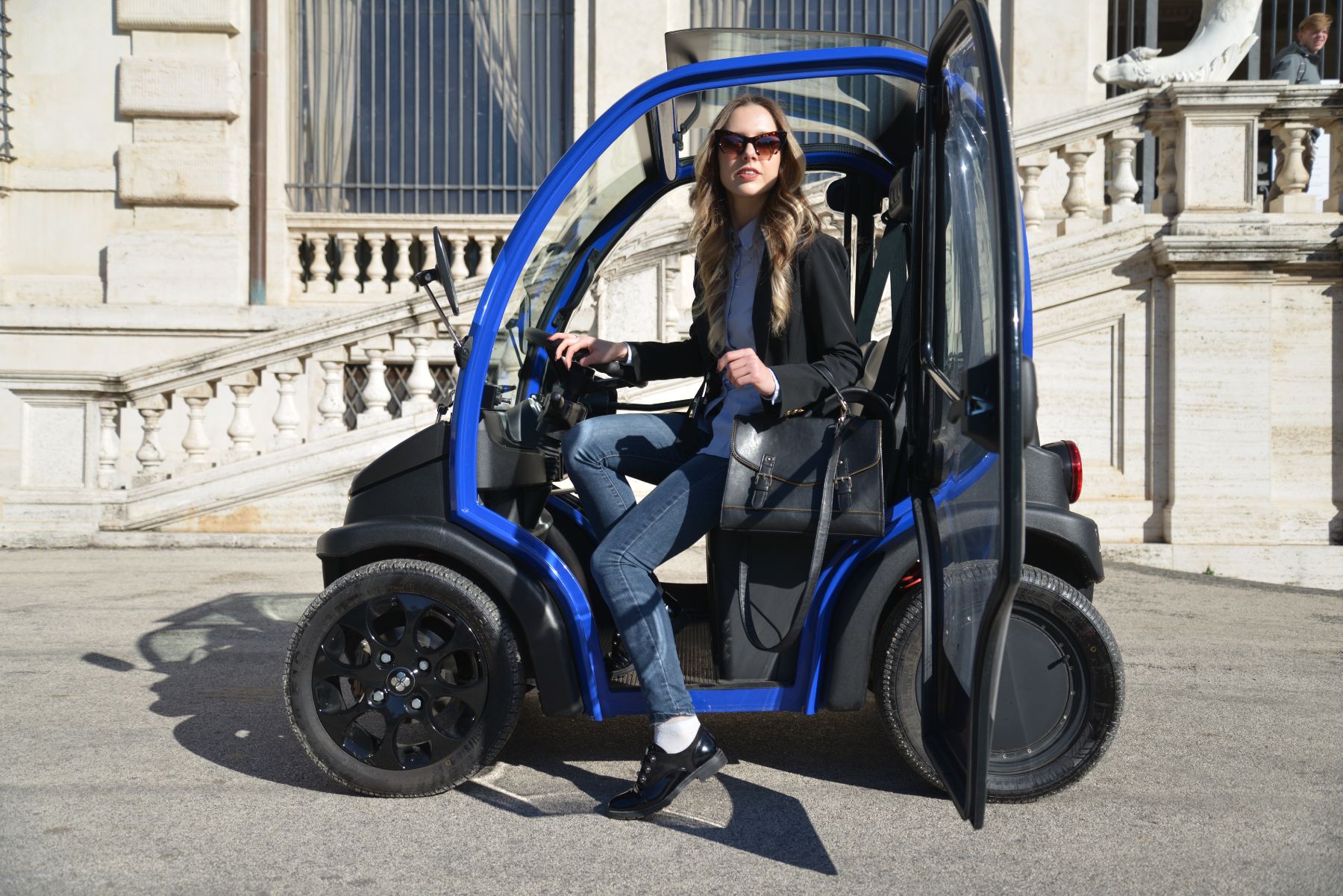 How many seats does a car have without a license?
The microcars have two seats, a small trunk and basic equipment. They generally have power steering, electric windows and even rear view camera. However, the legislation does not oblige them to equip airbag either abs.
The classic brands in this field are Aixam, Ligier or Chatenet, among others, but other more recent ones also sell microcars, such as Invicta Electric or XEV.
The models are numerous and some are also exotic. It is the case of CT-1 or the iEV-Z, not yet available in Spain: both are capable of resize on the progress.
Brands have also joined this mobility alternative, with proposals such as the Citroen AMI (and the like Opel Rocks) or the C+Pod of Toyota.