Volkswagen has every time a wider range of electric cars, and this gives you a good foundation for creativity. For example, it allows you to imagine what riskier versions of your cars would look like, as is the case with the Volkswagen ID.XTREME.
At first glance, it gives the feeling of being in front of a familiar vehicle, and that is that despite all the off-road style additions, the base of the Volkswagen ID. 4the compact SUV of the German brand.
volkswagen has resorted to 3d print to shape the wheel arches, which, widened 50 millimeters, give it a greater presence.
It is not the only feature that gives it that country air: so do the specific front bumper, the complete sealing of the undersides with aluminum and the 18 inch wheels wrapped in off-road tires. This gives you more ground clearance, although how much has not been specified.
Other interesting additions are the additional lighting bar for the roof, as well as a special decoration for the bodywork.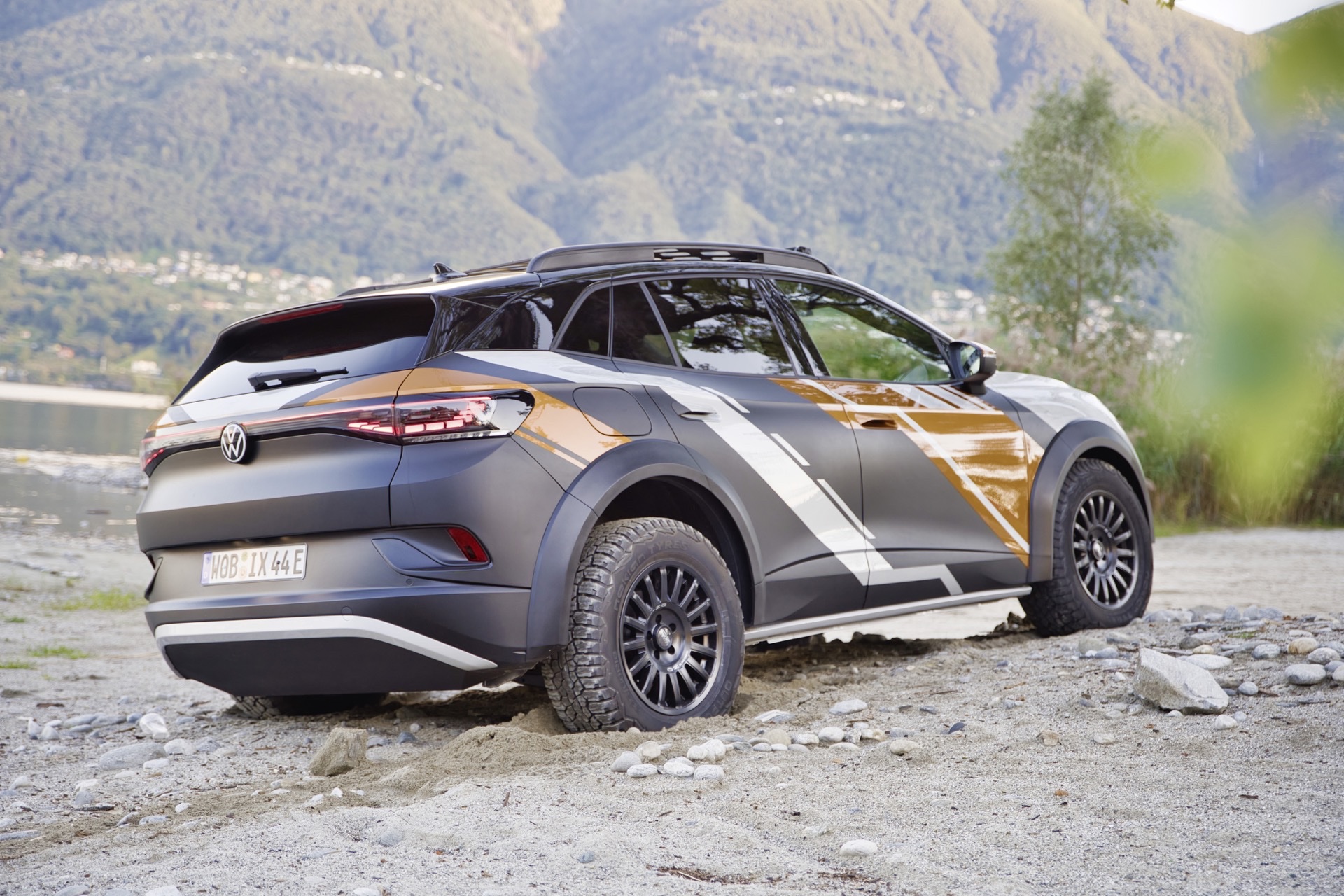 Volkswagen's most extreme SUV
The specimen mounts an improved version of the propulsion system of the conventional model, achieving a power of 382 hp. This represents an increase of 87 hp compared to the ID.4 GTX, the sportiest variant of the electric. Use a 82 kWh battery of capacity, but its autonomy has not been confirmed.
A priori, the Volkswagen ID.XTREME is just a prototype, but according to Silke Bagschik, director of the brand's MEB Product Line, they are waiting for the reaction of the public to see how they continue with the project, so its arrival in production is not ruled out.