The Spanish company Youin has launched a versatile electric bicycle on the market that will perform wonderfully in the city. It is the You-Ride New York, which offers a quality set at a very competitive price.
The You-Ride New York reaches the market with an urban approach, but without losing sight of a certain versatility that allows it to be a viable option in other areas. And it does so with a clear objective in mind: to differentiate itself by being one of the proposals with the best quality/price ratio.
To do this, it uses an elegant aluminum frame and a magnesium front fork, as well as big 29-inch wheels and a 250 W motor that offers a maximum speed of 25 km/h, so it perfectly complies with European regulations.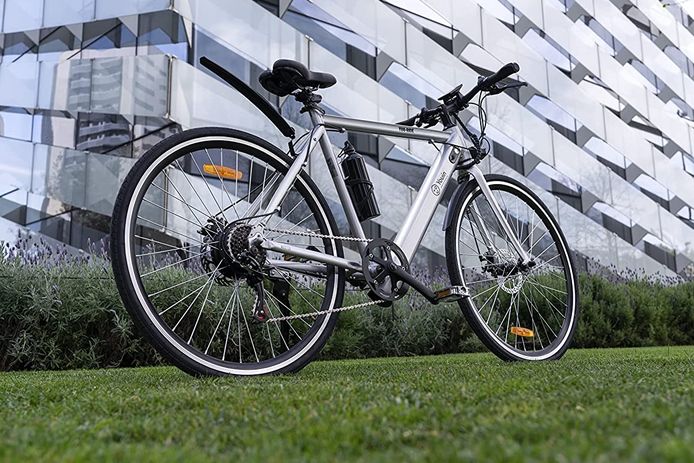 The You-Ride New York is not light, since it weighs 22 kilograms, nor is it foldable, which can be a burden for those who want an electric bicycle that is easy to store at home and that allows it to be combined with public transport.
Of course, it has other attributes in return. For example, one 122 kilogram load capacitypremium finishes and a multifunction screen that indicates relevant data such as the battery level, speed or the pedaling assistance mode in use.
The You-Ride New York offers 5 assistance modes
Precisely those assistance modes are another of the points in favor of the New York, since it has up to 5 variables of use. This quality, together with its Shimano 6-speed derailleurallows the user to find the right cadence at all times.
Its urban approach is also evident with its autonomy, since the 280Wh LG battery integrated in the frame allows routes of no more than 35 kilometers. The charge, which is done through a USB cable, is completed in an estimated period of between 4 and 6 hours.
In short, the Youin You-Ride New York it is an electric bike focused for day to day in the city that prioritizes the quality of its construction and the comfort of the user. Its premium design, 3 years warranty that the manufacturer offers, the 29-inch 700C road wheels and their ride comfort are undoubtedly its great arguments in favor.
On the contrary, it does not have a remarkable autonomy, it is not folding and it does not have a rear light as standard. Insurmountable drawbacks for some people, but that will not prevent many others from prioritizing its general quality. And you, what do you think?
Font: Youin
/
Photos: Youin