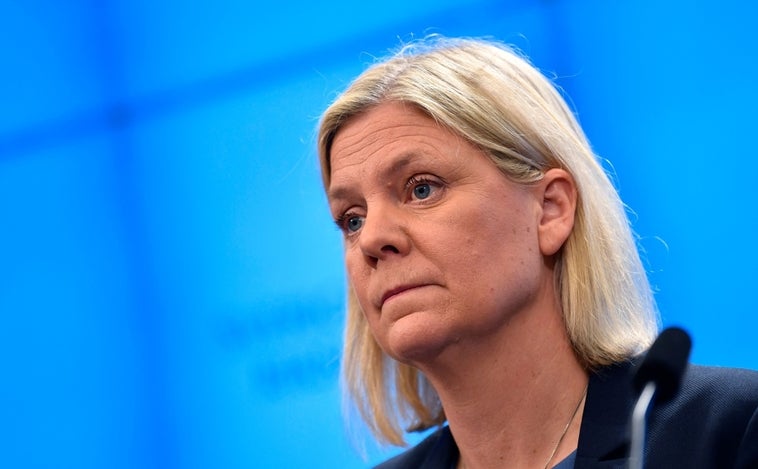 Andersson will officially present his resignation tomorrow, Thursday, as stated at a press conference
The Swedish Prime Minister, Magdalena Andersson, announced her resignation on Wednesday by acknowledging the defeat of the left and the victory of the right-wing and ultra-right bloc in the legislative elections, after an almost complete vote. Andersson will officially present his resignation on Thursday, he explained at a press conference.
The bloc made up of three right-wing parties and the far-right Sweden Democrats (SD) obtained "a small majority but a majority like that and everything, "said Andersson during a press conference.
so tomorrow [jueves] I will ask to resign from my duties as prime minister, and after that, the responsibility will fall to in the president of parliament», he added.
According to almost definitive results, with more than 99% of the votes counted, the bloc right and far right led by the conservative Ulf Kristersson would have won 176 seats, compared to 173 obtained by the left-wing bloc led by Magdalena Andersson.
The elections took place on Sunday. This Wednesday night, around 7:45 p.m. local time (5:45 p.m. GMT), the only thing left to do was count in a handful of polling stations.
.