From the first moment that Apple taught its new concept of Dynamic Island During the presentation of the new iPhone 14, all of us who have been in the sector for a while knew that it was going to be copied ad nauseam.
[6 novedades del iPhone 14 que ya están en Android (o que van a estar)]
For now, no Android manufacturer has dared to incorporate the same idea in their phones, which makes sense. After all, it is a solution to a problem that only Apple has, which needs to take up more space on the screen for the sensors and cameras used by FaceID, its facial identification system. Apple has turned that inconvenience into something useful, expanding or shrinking the software hole to integrate app notifications.
Dynamic Island in Samsung
While we wait to see if any manufacturer will have the courage (or the unashamedness) to imitate the Dynamic Island, fans have already gotten ahead of themselves. It only took a day for a version of Dynamic Island for Xiaomi mobilesbased on a theme that adapted notifications to the position of the front camera.
Now, a new viral video shows that it's possible to do the same thing on Samsungs, which isn't a surprise but it does show that there's some demand for this sort of thing. The video shows a version of the 'island' running on a Samsung Galaxy Z Fold, the folding mobile; notifications cover the hole in the screen to show information such as that the headphones have been connected to the mobile, or that the mobile is charging.
The big problem is that, since it is based on notifications, the island disappears as soon as they are closed; so it's not the same as on the iPhone, where the island remains joining the two holes in the screen for the front camera and sensors. That indicates that this version is nothing more than a new theme, which changes the style and position of the notifications and does not modify any section of the operating system; the creator of the video has not shared how he did it.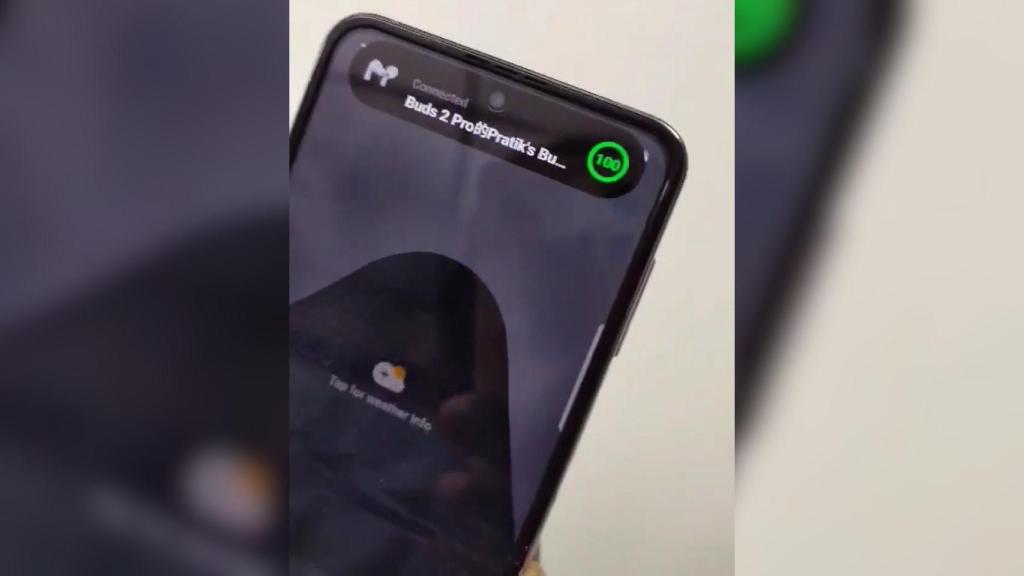 We don't doubt that apps will soon come out that will copy the island more faithfully, and in fact, if we do an Internet search, it's easy to find pages and videos that encourage us to download apks and install the app that promises us the function. In no case should we install these apps, coming from unreliable sites, since it is a very easy way for our mobile to be infected with a virus.
It may interest you
Follow the topics that interest you
.