This Wednesday, on the third day of this week in the strike at Ryanair, carried out by its cabin crew, no canceled flights have been reported, although the delays in its operations affect 31 flights in seven airports so far; according to union sources.
According to information from USO spokespersons, 31 flights are delayed (8 departures and 23 arrivals) in seven of the 10 Spanish airports where it has an operational base: in Barcelona, 5 (3 departures and 2 arrivals); in Madrid, 5 (5 arrivals); in Palma de Mallorca, 10 (3 departures and 7 arrivals); in Malaga, 6 (1 departure and 5 arrivals); in Alicante, 2 (2 arrivals) and 9 arrivals); in Seville, 2 (1 departure and 1 arrival); and in Valencia, 1 (1 arrival). at the airports of Ibiza, Santiago de Compostela Y Girona, No incidents related to the strike have been reported so far.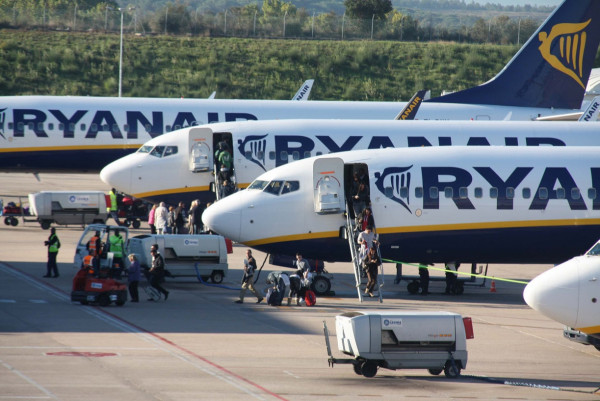 More information in:

– Strike at Ryanair: no cancellations but delays affect 255 flights (abstract 09/13)

– Airline strike schedule in summer and fall 2022

– Ryanair strike: there will be stoppages for five months until January
The cabin crews of the Irish low cost have been carrying out 24-hour strikes since June, every week, from Monday to Thursday, after extending the summer strike until January 7, 2023,
.