Modern and technological, ergonomic and modular, the new southern embodies the strategy of reconquering segment C of the Renaulution strategic plan. It is positioned at the heart of the C-SUV segment and is aimed at both individuals and professionals who looking for a vehicle with status and distinctive. The efficiency of its E-Tech full hybrid engine allows it to meet the needs of both individuals and the most demanding fleets in terms of TCO (Total Cost of Ownership).
To offer a driving experience that combines dynamism and efficiency, Renault has developed a new generation full hybrid E-Tech engine for Austral, with 160 hp (available in 2023) or 200 hp. This engine is made up of a new turbocharged 1.2-litre 3-cylinder petrol engine that delivers 96 kW (130 hp) and 205 Nm of torque. It is combined with a new electric motor, a lithium-ion battery (2 kWh / 400V) and an intelligent multi-mode gearbox that offers 15 combinations, two of them in 100% electric mode. Its fuel consumption, starting at 4.6 l/100 km, and its CO2 emissions, starting at 104 g/km, are unrivaled in its category. And all this without compromising driving pleasure.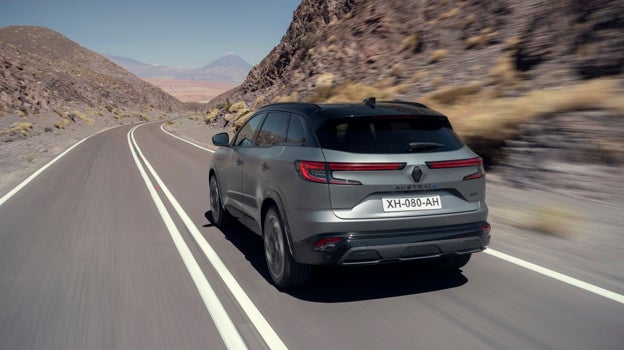 A mild hybrid 12V motorization complete range of engines, based on a 1.3-litre turbocharged 4-cylinder direct injection petrol engine offering 140PS (manual/automatic) or 160PS (automatic). This engine achieves reduced fuel consumption from 6.1 l/100 km and CO2 emissions from 138 g/km.
The Austral range has three trim levels: balance, techno and iconic. The two upper levels can be configured with a very special finish: esprit Alpine. The latter, introduced for the first time in the brand, inherits the sporty DNA of the Alpine brand to reflect it with a unique design. The esprit Alpine versions reinforce New Austral's appeal with its sporty satin gray foil front bumper, 20″ Daytona alloy wheels, gloss black window surrounds, 3D-effect taillights, Alcantara fabric upholstery with stitching blue and its nappa leather steering wheel with blue, white and red stitching.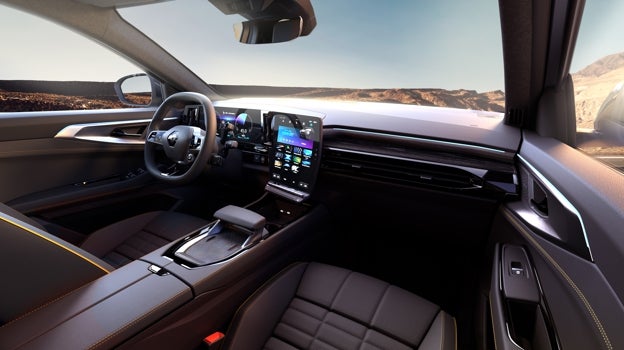 The new Austral debuts the "4CONTROL Advanced" system, the third generation of Renault's four-wheel steering system, which has been continuously improved for 15 years. Unique in the C-SUV segment, it offers the maneuverability of a city car, a unrivaled agility and unparalleled safety on all types of roads.
'Made In Spain' to the core

The Factory of Palencia is now ready for production of the first of the vehicles of the Industrial Plan 2021-2024 and for this it has been preparing for almost a year and a half to have the most innovative facilities, the most demanding quality controls and all this under modern environmental parameters.
In addition, the entire industrial apparatus of Renault in Spain has been launched, from the Bodyworks Factory in Valladolid – where parts such as the tailgate and bumpers are manufactured -, the Motors Factory in Valladolid – which produces Austral thermal and hybrid engines – and the Renault Refactory in Seville, where its gearbox. The Valladolid R+D+i Center also has a special role, which has been responsible for the design of an important part of this model, as well as its engines, and will also deal with the series life of the model.
.