Fiona has strengthened into a hurricane category 4as updated this Wednesday by the United States National Hurricane Center. The storm now hosts sustained winds of 210 kilometers per hour. After passing through the Turks and Caicos Islandswhere there have been no deaths or serious injuries, is headed for Bermuda, moving north at 13 kilometers per hour.
The Bermuda Weather Service has issued a alert of tropical storm for the islands due to the arrival of the great hurricane Fiona. According to the latest data, it is still hundreds of kilometers from these islands, and from the US Hurricane Center, they believe that will make landfall again on Friday in Bermuda.
According to CNN, Hurricane Fiona has caused at least five deaths throughout the Caribbean since Sunday: one in Guadeloupe, two in Puerto Rico and two in the Dominican Republic.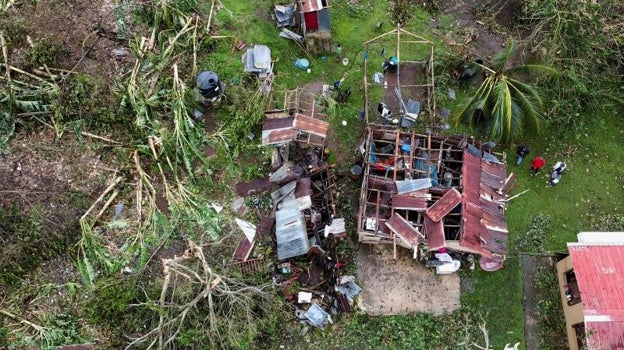 Fiona was responsible for two deaths in the Dominican Republic, according to Maj. Gen. Juan Mendez Garcia, director of the emergency operations center (COE). One of them was Aurielys Esther Jimenez, 18 years oldwho was riding a motorcycle when she was hit by a lamppost which fell due to strong winds. She was transported to a hospital where a few hours later she was pronounced dead, the director of the center reported.
In addition, the COE had confirmed this Monday the death of a man in Nagua, in the northeast of the Dominican Republic. "Because of the strong winds felled a tree and it fell on the person, he died, "said Méndez García.
The NCC chain reported two other deaths from "natural causes" in the shelters of the island. However, these deaths are not being recorded in the records of deaths from the hurricane so far.
Hurricane Fiona left Puerto Rico without electricity this Sunday after unloading torrential rains that have caused serious material damage in various areas of the Caribbean island. In the Dominican Republic it has left more than 1 million people without water stream. In this country it has also caused considerable damage, at least 23 roads and 18 bridges have been affected, and 12 communities have been isolated due to the storm.
.